Most people like to drink coffee in the morning, but I don't like coffee, so I drink tea. I wanted a simple device to help me make tea, but actual tea makers cost around $300. I don't even need a full coffee maker to make tea, just a hotplate, so instead of Mr. Coffee, I built Mr. Tea.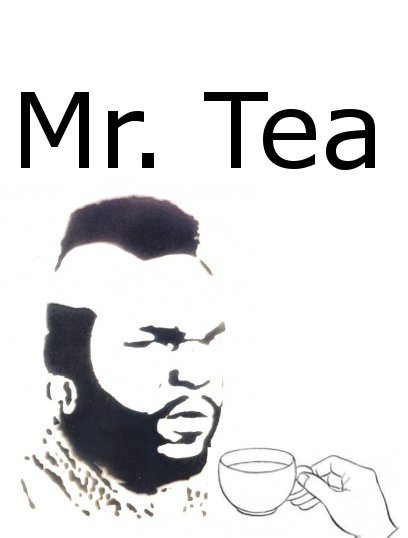 One side has an adjustable hotplate, and the other side has a magnetic stirrer. The enclosure is an old PC power supply case.
The hotplate side was easy enough, I just tore out the guts from a hot plate I got from the store. The magnetic stirrer was just a PC fan with a hard drive magnet glued to the middle.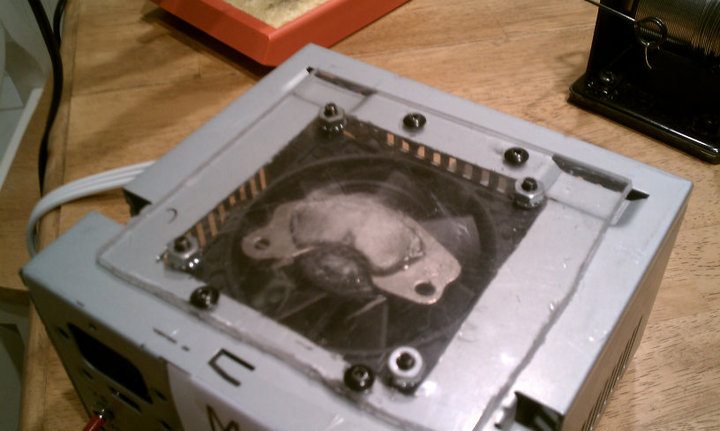 Turns out real magnetic stirrers for lab use are hundreds of dollars. To make the stirring pellet, I encased a small neodymium magnet inside some thermoplastic. Then I added a potentiometer to the side of the case and a power switch, so you could turn the fan on and off and adjust the speed. The hot plate is also adjustable. The main reason I wanted a stirrer was to keep from dirtying spoons. I put sugar or honey in my tea and I hated making a spoon dirty from just stirring. Plus it turns out that the magnetic stirrer works WAY better than doing it manually.
It's kind of hard to see, but the water in this cup is being stirred by the magnet. There's a little whirlpool in the middle.